September 19, 2023
Books about uncertainty and disillusionment.
by Greta Twombley, Head Librarian
It is my good fortune to talk every day with members of our community of Question Mark. I try to make book suggestions based on what people are thinking about and experiencing. Sometimes that means books that connect to what's happening in the news or the weather, like in 2019 when the snowstorm hit, we read The Man Who Caught the Storm, or when the shipping train full of honeybees crashed, we read Honeybee Democracy by Thomas D. Seeley.
Lately, because of what's been happening in town, I've been recommending books about disappearances. But this week I've had many conversations about how difficult these disappearances are. I've been feeling that way myself as many of you know.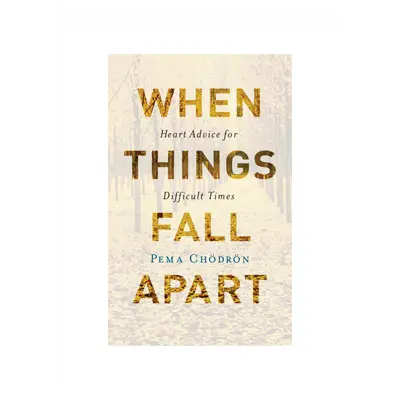 When Things Fall Apart: Heart Advice for Difficult Times by Pema Chödrön
Pema Chödrön is a Buddhist nun and in this book she tries to answer one question: how can we go on living when things fall apart? Her answer is that we should stop running from suffering and try to approach it with curiosity.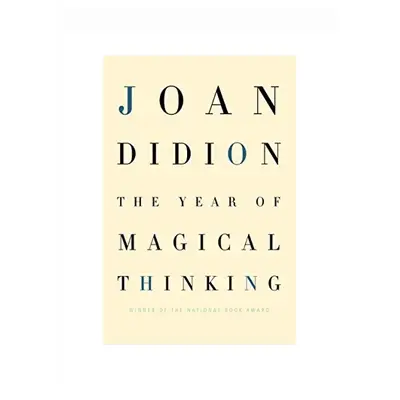 The Year of Magical Thinking by Joan Didion
The Year of Magical Thinking is a memoir about grief. The writer's husband, John, suffered a sudden and fatal heart attack while their daughter was on life support. The book follows Didion's for the next year as she cares for her daughter and wrestles with death and memory. She ties in medical and psychological research on grief, specifically that if a person hopes hard enough, then maybe bad things won't happen.
As some of you may be aware, on Thursday nights we now host community support groups at the library. I am pleased to offer our space for such discussions. Last week, for the first time, I myself attended. I miss my husband Bill very much. I especially wish he was here now, during the second trimester. I spent the first fourteen weeks very scared for this baby because of the miscarriages I had before, and Bill was never able to experience how happy pregnancy can be. He didn't see how happy I could be; without the panic every second that something might go wrong.
I'm not sure how to explain this next part: even in the moments when I can't feel the baby, when I think it might be hiding behind my stomach or pancreas or something, or maybe not even there at all, like poof! in and out of my body like that lady on Bewitched, it doesn't seem wrong. The baby isn't gone, or lost. I just wait a little while 'til they come back. I read aloud to us and we pretend like Bill's still here, like he just stepped out of the room to get me a snack or a blanket. I'm not sure if that's healthy. I'm not sure what's healthy any more. Our group leader told us how good it is to talk about these things, so here I am.
August 30, 2023
Books about disappearances, ordinary and extraordinary.
As we continue to ponder the disappearances going on all around us, it is once again my profound pleasure to offer several books regarding ordinary and extraordinary disappearances.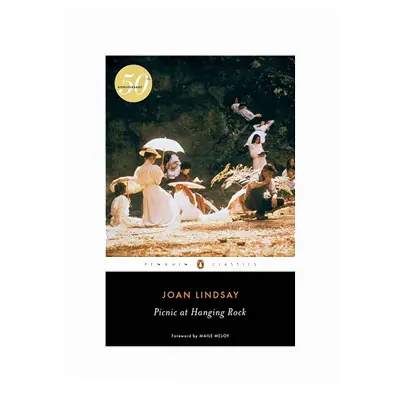 Picnic at Hanging Rock by Joan Lindsay
On a summer day in 1900, a group of girls at the Appleyard College for Young Ladies explore the strange landscape surrounding a volcano and soon disappear.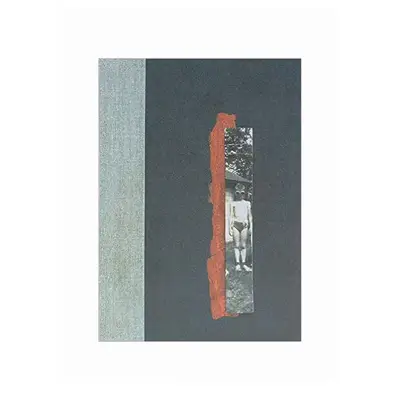 Nox by Anne Carson
Nox is a gorgeous, facsimile of a handmade book by Anne Carson, surrounding the dramatic disappearance and death of her brother, which includes letters, sketches, and several black and white photographs.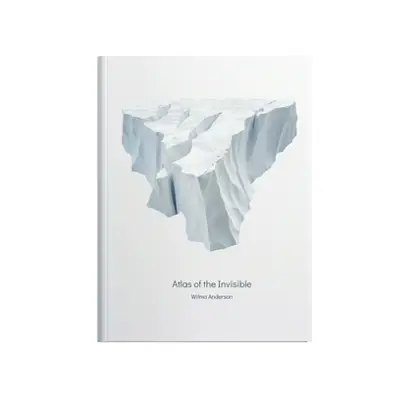 Atlas of the Invisible by Wilma Anderson
A woman sets out across Antarctica in search of her missing husband, a scientist who believes he has discovered the source of all life on Earth.
As head librarian I, myself, have been pondering the nature of disappearance, beyond the unsettling vanishings that have happened around town. I find myself six months pregnant without my lovely husband, Bill, and my baby, either mischievous or mysterious, seems to keep appearing and disappearing on me. Sometimes I can feel them kick as if wanting to immediately get out. Sometimes I wake up in the middle of the night and am sure they are no longer there. I have never been pregnant before. No, that is not true. I have been pregnant twice before and both ended in miscarriage. I know some people are not comfortable speaking about these things, but it is important for other women and other people to know just how common this is. I have never been pregnant this long before and each new day makes me feel a little more and more worried and perhaps the baby can sense this and decides to hide to make me feel less anxious?
I have been trying to stay busy at the library writing lists for the Librarian's Bookshelf and lists of baby names but I have decided to wait until this baby arrives before making any decisions. Violet Bookman, one of my favorite library patrons, came by the other day and said she liked the names Flannery or Eudora and when I mentioned them to the baby later, it once again seemed to disappear.
May 15, 2023
Books on loss and longing through other, unfamiliar worlds.
Take a powerful journey toward confronting disappointment and grief in these compelling and beautifully-written literary titles that offer us a glimpse of the sublime and fantastical.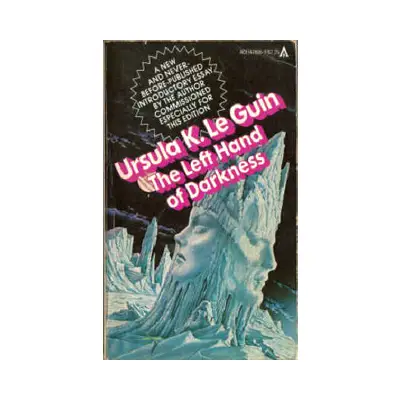 The Left Hand of Darkness by Ursula K. Le Guin
One of the most groundbreaking and celebrated works of science fiction, this novel explores a lone human ambassador who travels to a frozen planet named Winter and encounters a world where the citizens' gender can change.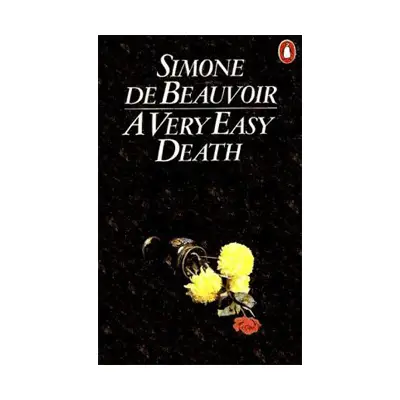 A Very Easy Death by Simone De Beauvoir
This short book is widely considered to be one of De Beauvoir's most accessible and striking literary feats. Set in France, this work of nonfiction recounts De Beauvoir's mother's death and is told in vivid, striking prose.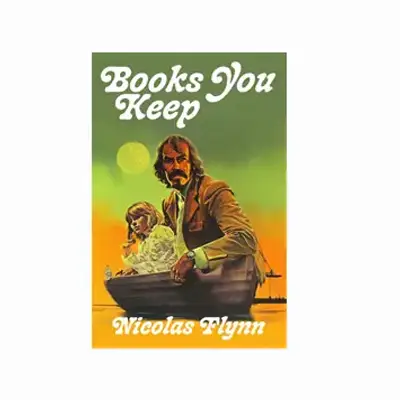 Books You Keep by Nicolas Flynn
After a terrible virus leaves most of the world's population in an endless sleep, a young woman travels with her father across America on a floating barge, collecting first editions of famous books in order to preserve humanity's wisdom and history.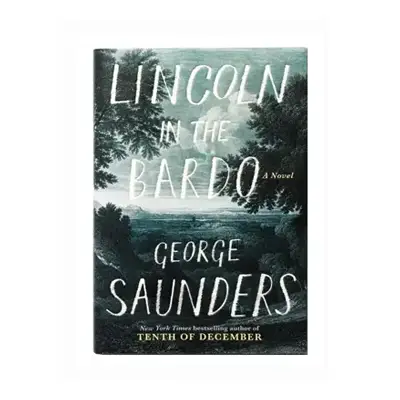 Lincoln in the Bardo by George Saunders
Set largely in a magical cemetery after the death of Abraham Lincoln's young son, Saunders' operatic exploration of grief involves a chorus of hundreds of departed souls.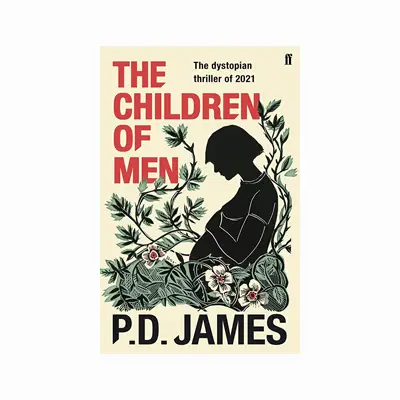 The Children of Men by P.D. James
Set in England in 2021, this sci-fi novel explores a world of mass infertility and a group of revolutionaries who refuse to become disillusioned. In a maddening post-apocalypse, realism enlivens, giving no answers, nor temerity.